For the Mom who needs an new Adventure!
by Tea Tasting in a Box - 4 months ago
Explore new tea finds with our Tea Tasting in a Box!  
Perfect to give or get for yourself!
A curated selection of vetted teas from producers around the world, our box includes 2-4 servings of each of  the Six Classes of Tea:
White

Green

Yellow

Oolong

Black

Pu-er
Shipped with a detailed description, brewing instructions for each tea, and a wood-handled strainer.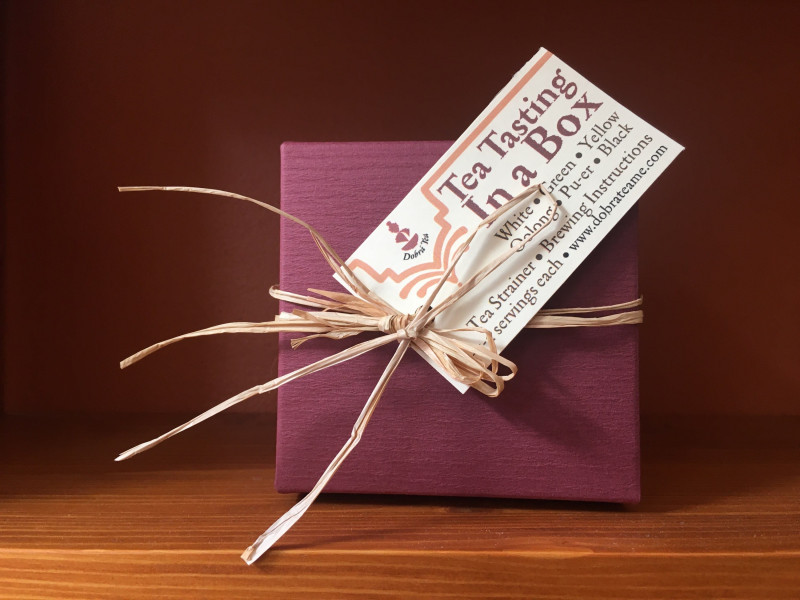 Sip and explore!