Nepal Tea Offers up to 50% off for Black Friday!
by Nepal Tea - 1 week ago
The holiday seasons are upon us and there's never been a better time to re-stock up on favorite teas and buy a few packs for your loved ones! For our first-ever Black Friday sale, we're giving you our prized customers up to 50% discount!  From our award-winning teas to our guaranteed-to-be-loved Holiday gift box & the best teas in between. With this Black Friday Sale, we believe we're bringing tea closer to all tea lovers. 

Live from November 20th to November 30th, we've planned our Black Friday deals to get you the best-selling teas for you in the best price ever! We're going all out this November.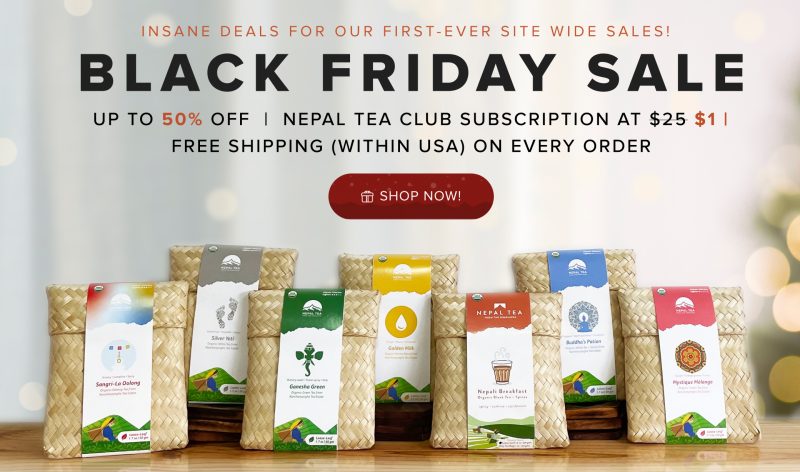 IRRESIS-TEA-BLE DEALS
Up to 50% off on our best selling most scrumptious teas 
Free shipping on all orders within USA
Tea club subscription at $1 (applicable for the first month)
Go check them out now: https://bit.ly/3gmUfxw