Wuyistar Online Tea Education
by Wuyistar Tea Company - 11 months ago


Wuyistar Online Tea Education
Wuyishan-based Wuyistar Tea Company is offering a course on tea and tea- making free online.
Tea enthusiasts and professionals interested in expanding their understanding of Chinese tea and tea culture are invited to take advantage of this opportunity. As a reward, individuals who complete the program will receive a certificate of completion, literature, a t-shirt, gaiwan, and fine teas.
The course consists of a series of videos covering different aspects of tea culture and knowledge. Participants receive two videos per week. There are eight videos in the series. Learn at your own pace with materials, including tea and tea utensils, supplied by Wuyistar by mail at no charge. 
Participants are encouraged to share their knowledge by hosting tea tastings in their local community! Graduates who complete the course are asked to report on their activities in writing or by sending videos and photos to share on Facebook. The company is eager to learn what you like about these teas as well as the opinions of others in your group. A select few responses will be shared with permission.
The initial class is open to tea volunteers from nine countries. Courses include brewing methods, tea cultivars (such as Shuixian, Rougui, Baijiguan, etc.), tea processing (pan firing, fermentation), and tea tasting (flavor, chemical compounds in tea). Volunteers are paired with professional instructors.
An overview of Chinese tea

An introduction to White tea

An introduction to Black tea

An introduction to Oolong tea,

An introduction to Wuyi rock tea

An introduction to professional tea tasting

Local Tea ceremonies: Da Hong Pao and Lei cha

An overview of how to brew tea (part one and two)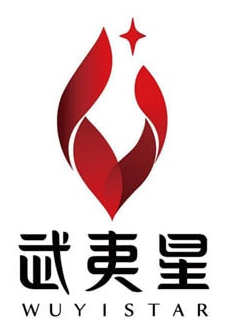 Email: wuliying@wuyistar-tea.com
Tel:130 0496 0942
From:武夷星茶业有限公司
Address:福建省武夷山市旗山科技工业园
Website:hppt://www.wuyistar-tea.com
Wechat:武夷星茶业有限公司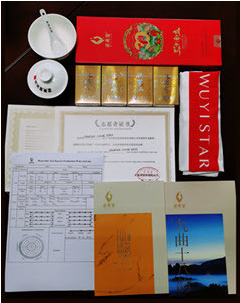 Wuyistar provides tea and course materials
Email Liying WU for specifics and to apply:
Email Liying Wu