Santa's helpers span the globe bringing him nifty ideas for stuffing those millions of stockings. Here is a selection sure to please. – Santa Dan
During her travels to the tea lands, pastel artist Paul Winchester captures scenes in remarkable detail. Her prints are high-resolution Epson 4000 Giclee reproductions, which are printed on archival paper using ultra-chrome ink. Because of these materials, you can expect your print to remain lightfast for a minimum of 80-100 years. Inspired by the fun of assembling your own masterpiece, Paula created these 300 piece picture puzzles titled A Chai Wallah's Shop, Taiwanese Tea Pluckers, and Winter Comfort, inspired by a 1929 advertisement extolling the benefits of double-pane glass.
$25 each | www.paulawinchester.com
Sip & dream in the magic of the charming Nutcracker & enchanting Organic Sugar Plum Fairy. Ingredients Nutcracker: Black tea, hazelnut, vanilla natural flavors. Offering the superior flavor and aroma of whole leaf teas with the convenience of a teabag, our silken pyramid cradles the finest teas, herbs, and spices.
$4.20 CAD | ca.tealeaves.com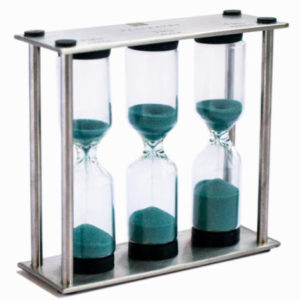 Never over steep your tea with this sand timer custom-created for Tea Leaves. Create a perfectly steeped cup of tea with this engaging sand timer.
$17 CAD | ca.tealeaves.com
Designed in-house and exclusive to DAVIDsTEA, these eco-friendly tea filters are the best thing to happen to tea since the invention of the kettle. Just scoop in the tea leaves, pull the drawstring, and add water. Plus they're biodegradable and chlorine-free, and they come in a beautiful holiday-inspired paper box.
$9 CAD | www.davidstea.com