China's National Tea Museum, established in Hangzhou in 1991, is considered the epicenter of knowledge and appreciation of China's most treasured beverage. Whilst there are small tea museums sprinkled across China and several provincial museums with teaware exhibits this is the place to thoroughly explore China's tea history and culture.
The museum is surrounded by manicured gardens and rows of tea bushes. There are several tea plantations nearby from which China's most famous variety of green tea is produced – Dragon Well (Longjing). In the spring during harvest visitors can attend workshops to learn how tea is made.
There is much to learn about the history of Chinese tea – the museum fills five exhibit halls.
The Tea History Hall covers the evolution of tea over thousands of years. Of particular interest is the human aspect – China's revered tea sages, their poetry and their literature that only those growing up in China normally have the privilege of learning.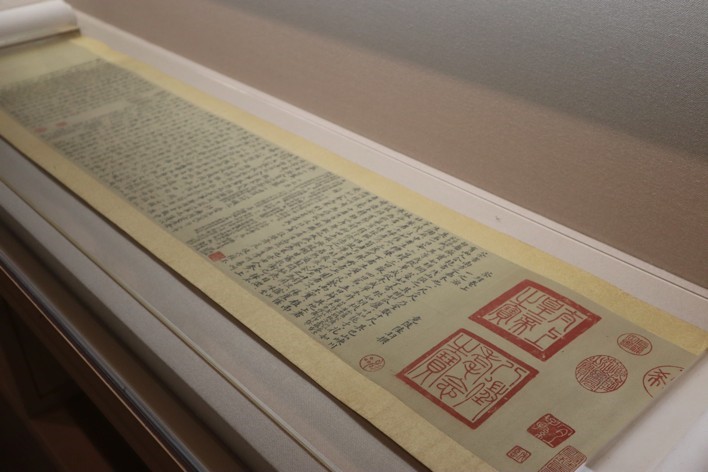 The Teaware Hall showcases the diverse array of Chinese teaware throughout China's dynasties. It is fascinating to see how teaware evolved in China and the different natural materials that were used to make teapots and teacups, including gold, silver, copper, jade and ivory. A highlight is the Yixing clay teapot display where you will see natural clay teaware in a rainbow of colors and assortment of shapes.
The Tea Collection Hall contains more than 100 samples of famous Chinese teas representing six categories: green tea, black tea (known as red tea in China), oolong tea, yellow tea, white tea and dark tea. Those new to the world of tea will likely be overwhelmed by the discovery of how varied teas are in China. For anyone wanting to quickly study up on how to identify different teas based on their appearance, bring a camera along for a photographic record.
The Tea Information Hall provides information on tea cultivation, processing, preparation, preservation and purposes.
The Tea Customs Hall exhibits the traditional tea customs and teahouse decor across the dynasties and provinces.
If you go –
Website:
China Tea Museum
Address:
88 Longjing Road, Hangzhou, Zhejiang Province, China
If you're lucky enough, you may get invited to see the museum's library where tea scholars do literature research, and you may also get invited to a free tea ceremony in one of the tea serving halls.
All exhibits are presented in Chinese and English, in some instances the translations are not perfect or sufficiently detailed but there's an option of a free guided tour with museum staff. There is also an English audio-guide available for a small fee. The museum is open Tuesday to Sunday, 8:30 a.m. to 4:15 p.m. Two hours is enough to explore the halls. If you visit around lunch time, there is a nearby restaurant called the Green Tea that serves a variety of delicious meals, including tea infused dishes.