The fact that tea plants were cultivated in neolithic settlements in China centuries before the pyramids were constructed attests to the beneficial aspects of this remarkable plant.
Not only did boiling water for tea greatly reduce water-borne illness, tea itself provided essential benefits to brain and bone, blood and organs. Primitive cultures such as the Singpho in Assam to this day prepare ointments, tinctures and tonics to obtain health benefits supported by modern science.
The 20 articles in this Health & Wellness special issue are the collective work of Tea Journey writers assigned to review the science underpinning headlines that extol the virtues of tea. Thoughtful, well-researched topics include "Caffeine: What We Really Know About its Effects" and "Pesticides in Tea: Getting a Clear Picture Not a Vague Impression" and "Tea and Women's Health." Articles cover "Tea for Energy" and discuss in-depth research on microplastics found to be leaching from certain types of tea bags. Benefits to the brain and bones are revealing. Tea Journey examines weight loss and biogenetics, as well as tea's positive impact on dementia and diabetes. Consider also the benefits of tea cosmetics as beauty is the outward embodiment of health.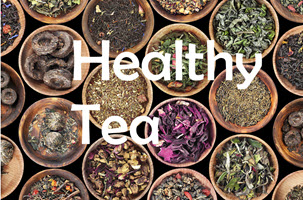 Our coverage goes well beyond addressing illness. In her brilliant and influential writings on meditation, Suzette Hammond describes "The Power of Tea Mediation" and how "Mindfulness at the Cupping Table" enhances our sensory appreciation. I've personally experienced "A Euphoric Tasting of Rare Tea". The grand effort, which required more than six months of reporting,  is summed up in the feature: "Enjoy Your Tea: Don't be Mythinformed".
Special thanks to contributing editor Peter Keen who led the team, producing several articles and providing critical advice based on his decades of experience.
No matter how young or old you may be, Peter provides this wonderful place to start: Health & Wellness: Tea for All Ages.
Here's to your good health!